The interactive and digital variety show
You like magic? So do I. And during my many years of stage magic, I have met many other great artists that I would like to present to you. Digitally, of course, so that you and your colleagues, employees or friends can experience a completely relaxed online event. Completely detached from the usual discussions about vaccinations and incidences.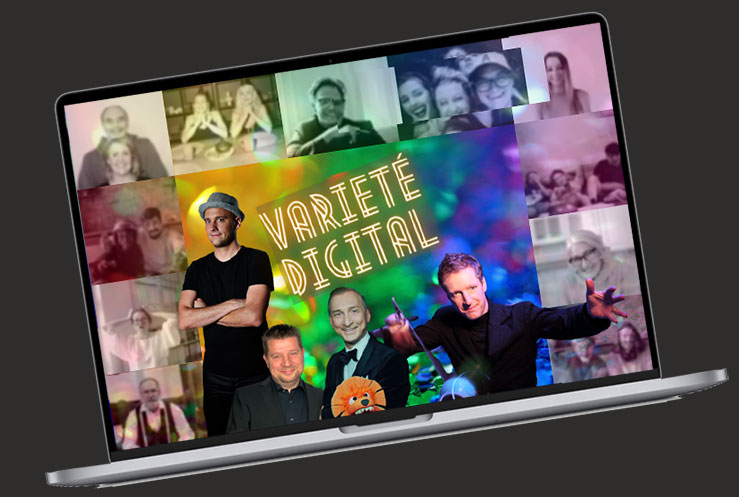 Individually plannable – with wonderful colleagues
Look forward to an unforgettable digital variety show where different artists throw the digital ball to each other: depending on your wishes with artists, jugglers, comedians, cabaret artists, ventriloquists and musicians – but of course always with me.
Request now and secure appointment
We will enchant and inspire you – that much is certain. But it's high time to find out when we can fascinate you virtually. Contact us today and together we will find the best solution for your event – no matter if it is a company event, a family anniversary or whatever ideas and wishes you may have!
"With your show acts you and your adorable drone Lilli enchanted our guests. Your charming manner and wit contributed to the great success of our event and we received only positive feedback from our guests."