YOUR MAGICIAN FOR LIVE EVENTS
For live events my heart beats as a magician. I never feel the enthusiasm of the audience as strongly as at my live events. I would also be happy to enchant you and your guests at my live events with my drone show, my robot show, close-up magic, table magic or trade fair magic.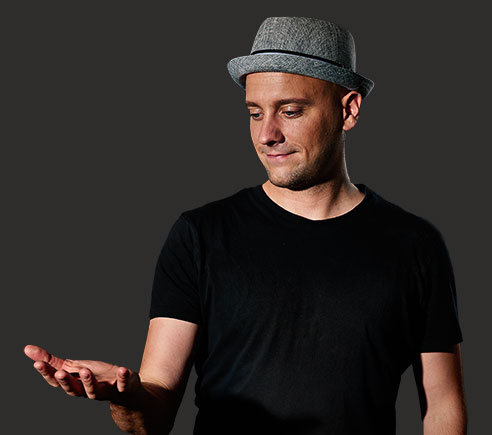 Then you'll saw up the drone instead of the assistant?

No, I won't be doing that. I prefer to use modern gadgets to perform as a technical magician and overcome the boundaries of traditional magic – for example, with show drone "Lilli", my mind-reading stage partner 2.0, I present a real novelty in the world of magic, which has been awarded several times both nationally and internationally. But mind reading isn't the only thing Lilly can do.
Here you can find out more about the "Drone Show" …
What is the robot doing in your show?
My Robot Show will grab the attention of your guests with modern, digital and futuristic magic. Robopolitan – my entertainment Robot, communicates and interacts live with the audience and plays an important role in my magic program.
His diverse talents make him the star guest of every event. He offers a wide range of humorous animation, moderation and quick-witted dialogues.
Here you can find out more about the "Robot Show" …
Dig deep into your bag of tricks or reach for the stars?
Why not both? Especially combining classical magic with modern technology creates a special charm that makes my program an extraordinary experience for your guests. Every classic audience favorite is interpreted in a modern way to fit seamlessly into the innovative technical tricks and perfectly round off a charming and humorous performance with lots of magical surprises.
Here you can find out more about the "modern magic show" …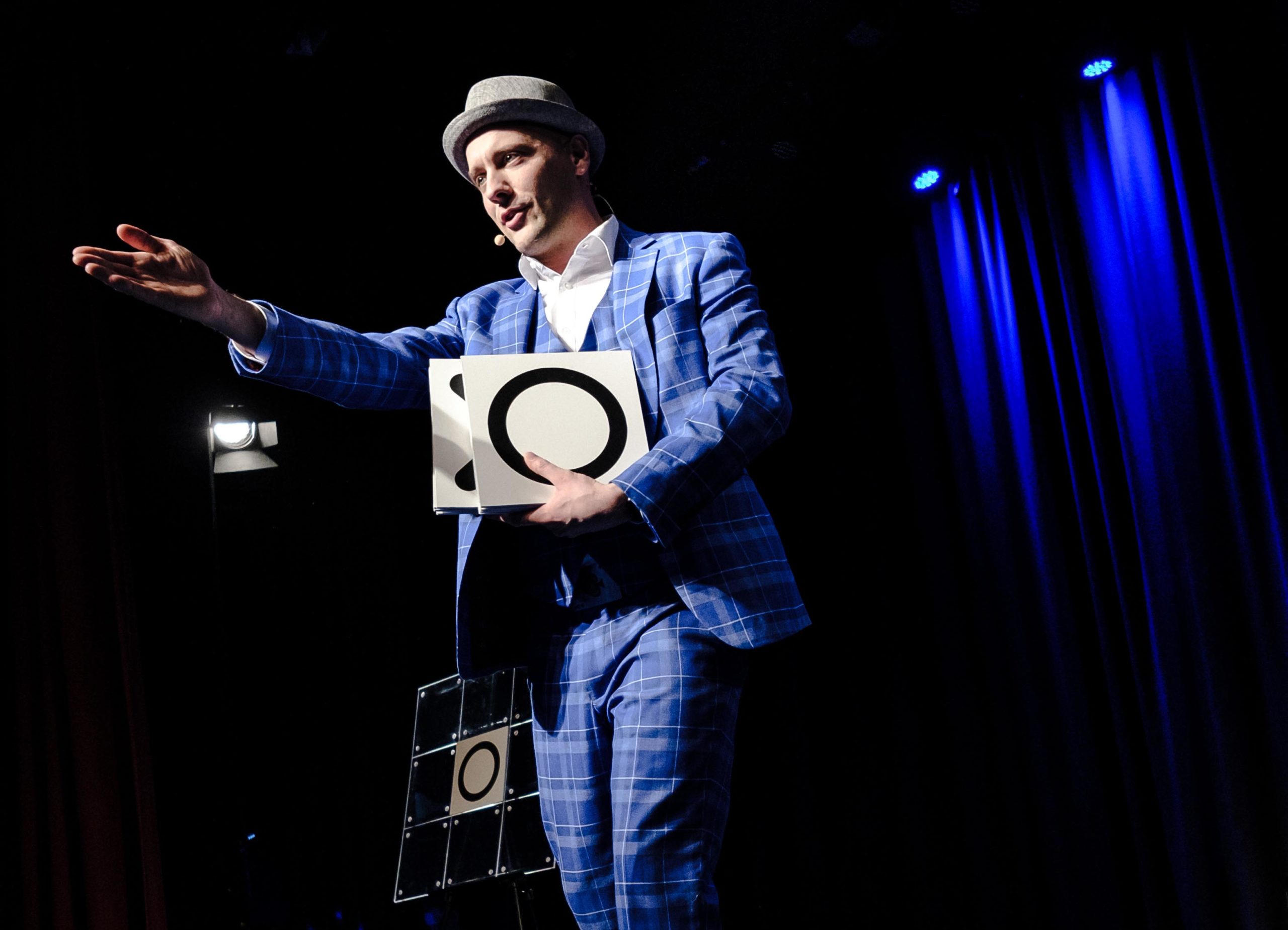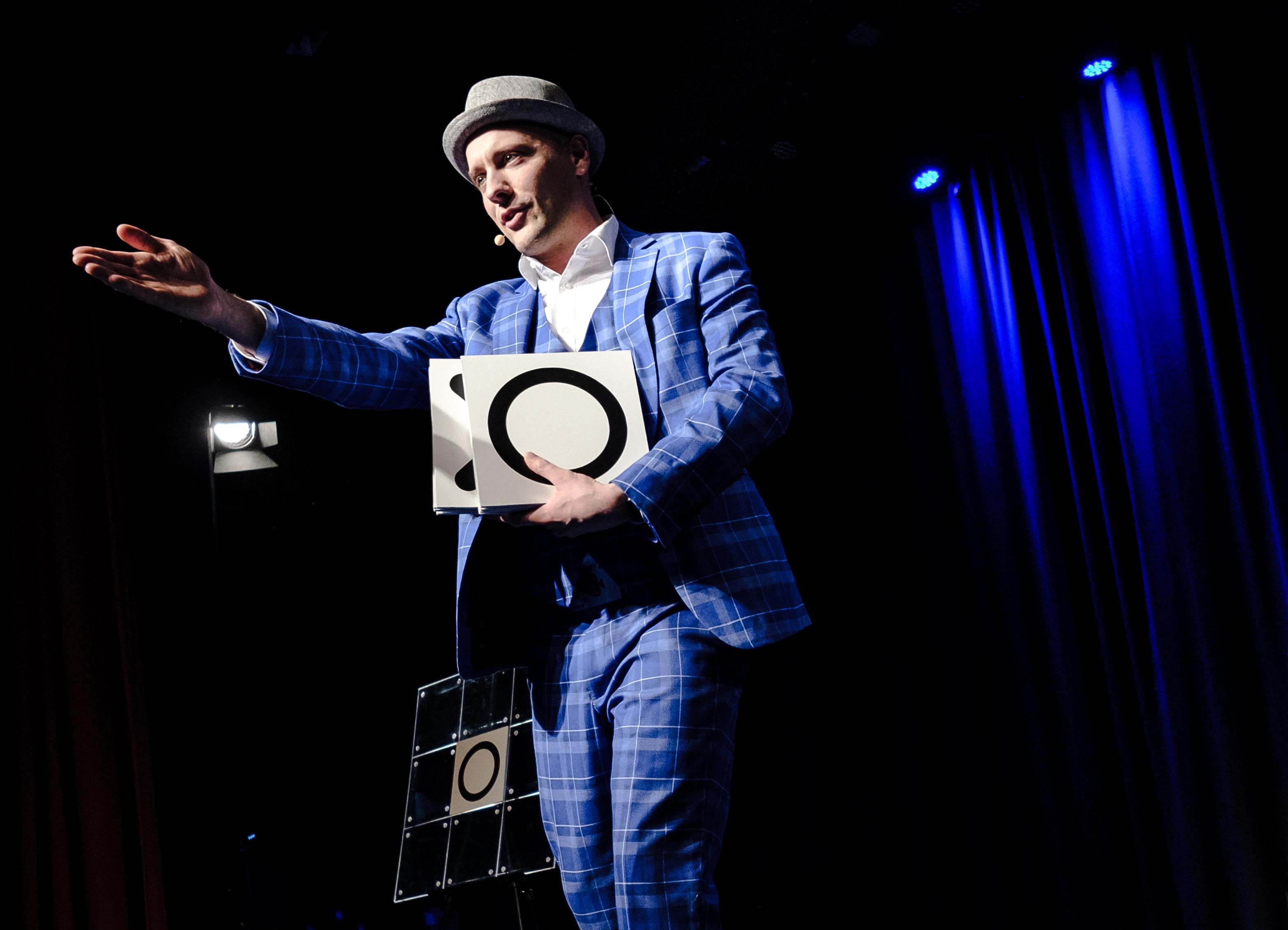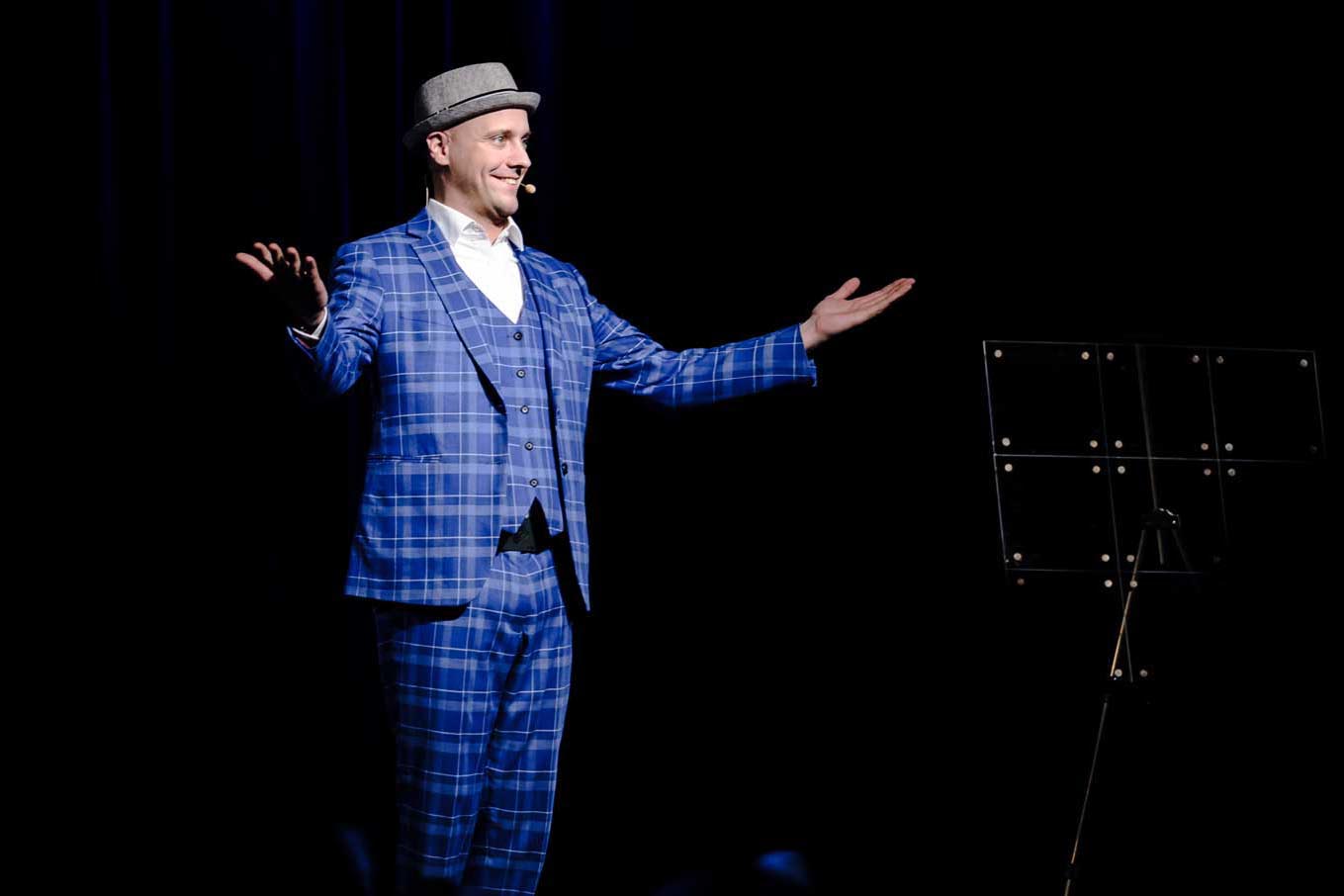 Will you use a magnet to pull the visitors of the trade-fair to the stand?

Without magnets, but with magic. And besides, a magician may never reveal his secrets. What I can reveal is that an excursion into the world of trade-fair magic is often a welcome change from the otherwise very dry technical topics and contents. Nevertheless, your company and your messages are always the focus of my program, because as a trade-fair magician I design my show individually according to the products, topics, and news you would like to communicate to your visitors.
Here you can find out more about the "Trade-fair Magic" …
Can everyone be enchanted?
I'm absolutely convinced, and thanks to its direct proximity to the audience, table magic is the perfect way to prove just that to your guests. Every illusion happens directly before the eyes or even in the hands of the audience. That's why this type of performance, also known as "Close-up Magic", is considered the most sophisticated discipline in the art of magic.
Here you can find out more about the "Close-Up Magic" …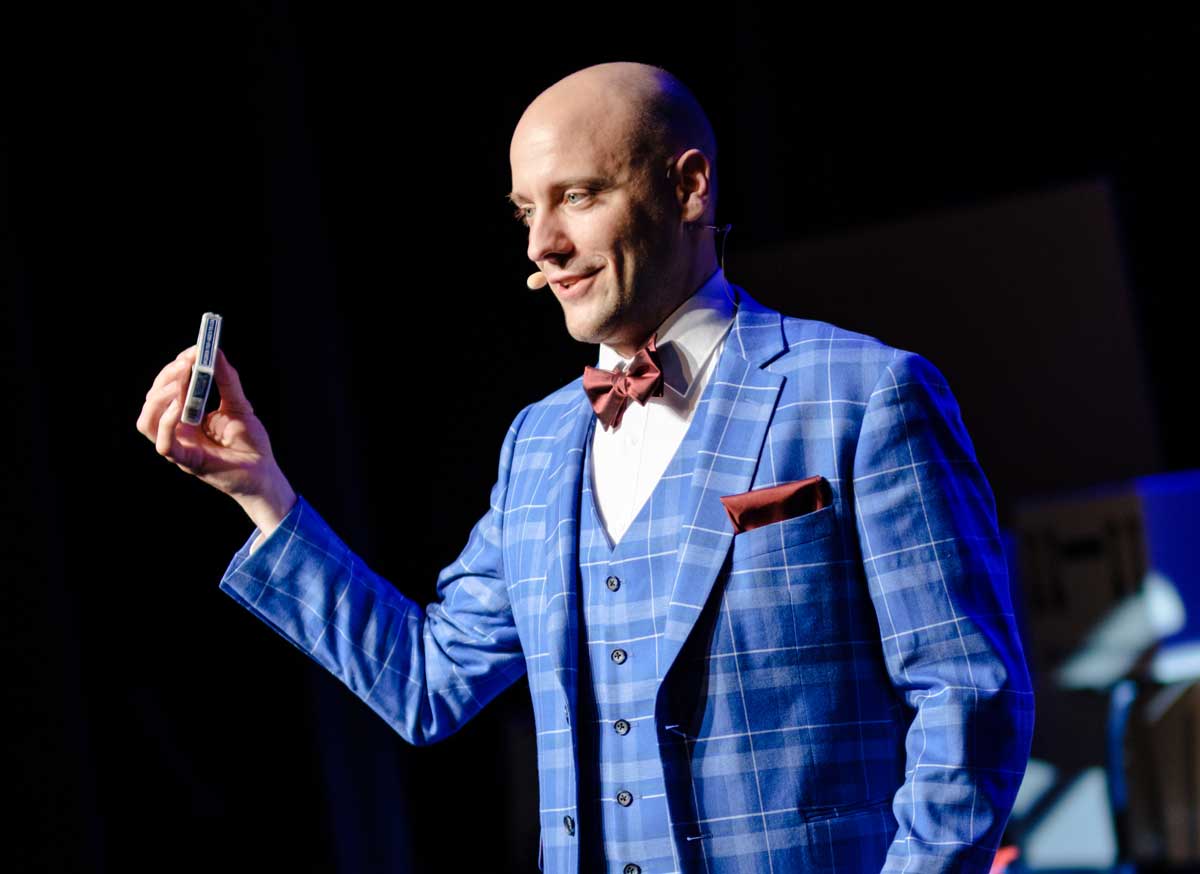 languages (english, french, german)
countries / states bookable