Trade Fair Magic
Product booth magic
Innovativ Trade Fair Magic
Will you use a magnet to pull the visitors of the trade-fair to the stand?

Without magnets, but with magic. And besides, a magician may never reveal his secrets. What I can reveal is that an excursion into the world of trade-fair magic is often a welcome change from the otherwise very dry technical topics and contents. Nevertheless, your company and your messages are always the focus of my program, because as a trade-fair magician I design my show individually according to the products, topics, and news you would like to communicate to your visitors.
The power of the fascination created by my performance alone gives your stand an almost magical attraction – and as soon as the first visitors are enchanted, more interested eyes soon follow.
Thus pure information transfer becomes unexpected infotainment and the crucial advantage is that creatively presented content sticks in the minds of your guests and visitors.
Experience how factual information turns into top-class live entertainment and trade fair visitors become enthusiastic fans of your company.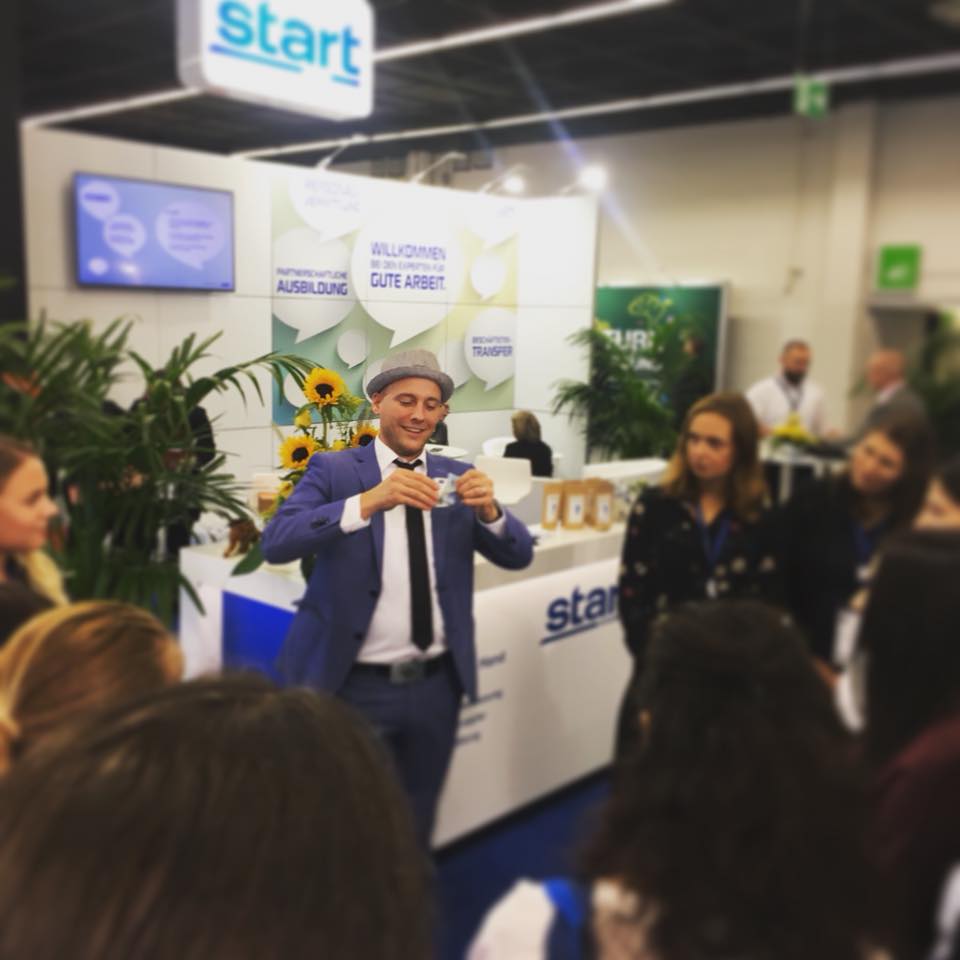 "Jean Olivier, wie immer, zuverlässig und so im Thema, als würde er nie etwas anderes tun. Ein Profi eben. Und ja, auch wir wünschen uns weiterhin eine gute Zusammenarbeit."